What are my options if my home goes into foreclosure?
Image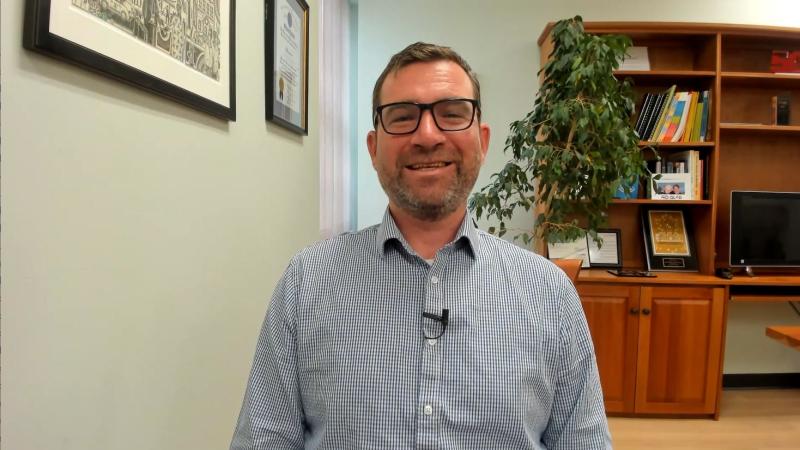 Video Description
Thousands of U.S. home owners face foreclosure monthly. Foreclosure can feel like being alone in the dark. Answers for how to get out of foreclosure are not obvious and it is important to get trusted support to resolve this financial matter. If you feel that you are going to lose your home to foreclosure, due to medical bills, loss of a job, or other personal issues, you have options.
Watch this video to learn about the financial alternatives for foreclosure and about a unique nonprofit mortgage program that has a record for helping families facing foreclosure remain as homeowners.
Read Video Transcript

In this video, I'm going to share what your options are if your home goes into foreclosure. My name is Justin Deangelis. I'm the staff attorney for BlueHub Capital SUN program. I've been helping families avoid foreclosure for close to 10 years.

Typically, after missing two to three mortgage payments, your lender will notify you that your loan is past due. After that point, your lender will notify you by written notice that the property has gone into foreclosure. The main challenge, if you find yourself in this position, is being able to resolve your mortgage balance and to remain in your home. If you find yourself in this position as a homeowner, knowing what your options are can help you get control.

A homeowner can work with their lender to try and obtain a loan modification. The loan modification changes the terms of the loan to roll the past due mortgage balance back into the loan and resolve the delinquency. A homeowner may choose to work with a HUD-certified housing counselor to obtain the loan modification. A homeowner can choose to file for bankruptcy. Bankruptcy is a powerful protection that typically stops the foreclosure process. The bankruptcy gives the homeowner an opportunity to repay the past due mortgage debt over a five-year period. A homeowner should obtain legal advice from an attorney to determine if filing for bankruptcy makes sense for them. The Homeowner's Assistance Fund, or HAF, was established in response to the COVID-19 pandemic. It provides for financial assistance to homeowners, including to resolve a mortgage delinquency. HAF funds are available on a state-by-state basis. Currently, most states are still accepting applications, but availability may vary by location. To try and obtain HAF assistance, you can contact a HUD-certified housing counselor's office or a locally elected official's office.

There are a limited number of non-profit organizations that may offer foreclosure relief programs. These programs may include financial assistance, legal assistance, or referrals to other agencies. BlueHub SUN is one of few mortgage relief programs in the country. BlueHub SUN offers mortgage financing to homeowners in foreclosure to help them resolve mortgage delinquencies and avoid foreclosure. What makes our program unique is that we are the only nonprofit that lends to homeowners in foreclosure in the country. We've helped over 1000 families remain in their home and avoid displacement. BlueHub SUN is available to homeowners in 10 states with a verifiable hardship and income. The SUN program can help homeowners by negotiating with their lender, reducing their mortgage debt, and allowing them to stay in their homes. If you find yourself in this position, I look forward to hearing from you to see if we can help you resolve the foreclosure and remain in your home.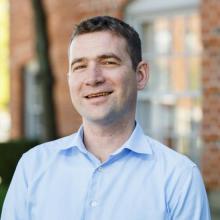 Justin DeAngelis
Staff Attorney
|
BlueHub SUN
As Staff Attorney for BlueHub SUN, Justin researches regulatory requirements, performs title examinations, resolves title problems and prepares and records real estate documents. Justin has a wealth of experience in consumer credit and debt issues.

Prior to BlueHub, Justin practiced law at a firm representing consumer debtors in Chapter 13 and Chapter 7 bankruptcy, during which he advocated for clients in court as they worked to resolve a wide variety of financial difficulties. Justin graduated from Suffolk Law School.

BlueHub SUN
Address
10 Malcolm X Blvd
Boston, MA 02119
United States
Description
BlueHub SUN is a sector of BlueHub Capital, a nonprofit organization with 37 years of experience, focused on building healthy communities where low-income people live and work. The SUN program has made over 960 mortgage loans to families facing foreclosure or eviction. The average per person savings on mortgage principal over the life of the program is $92,800.
Location: Main office is in Boston, MA but services are available to people in multiple states including Connecticut, Delaware, Illinois, Maryland, Massachusetts, Michigan, New Jersey, Ohio, Pennsylvania, Rhode Island, and Wisconsin.
Languages: Spanish and English immediately available. Other languages can also be accommodated.