Our Mission
Our mission is to unite people across the United States to invest in a resilient, inclusive country. We collectively advocate to reduce the barriers to citizenship and provide resources and education for members to thrive in all aspects of life in the U.S.

When immigrants thrive, we all thrive.
One Percent for America (OPA) is a member-based online platform that empowers every American, current and future, to establish a life in the U.S. and thrive.
We are committed to removing the barriers to citizenship because we believe it's better for our country. Over two centuries of American immigrant stories prove it is.
From building cities to developing new technologies, manning the front lines to launching the small businesses that form the backbone of our communities, immigrants have and will always push our nation forward.
By reducing barriers to citizenship, One Percent for America gives its members three vital tools of empowerment:
1% interest loan for USCIS fees
A digital platform with education and personal growth resources
Dedicated community support through experts
OPA advocates nationally for trusted products, services and discounts for people living in the U.S. We empower our members with reliable solutions from trusted sources to have confidence in the offerings and in the consumer choices they make for themselves and their families.
Image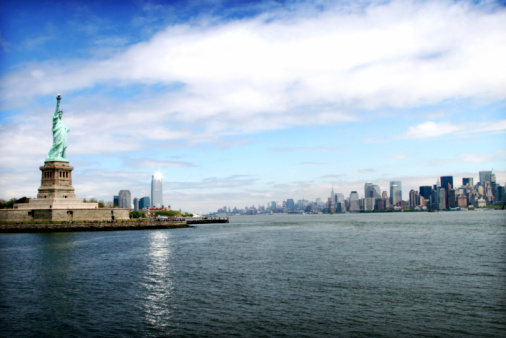 One Percent for America is sponsored by BlueHub Capital, a national nonprofit community finance organization founded in 1985 focused on building healthy communities where low-income people live and work.  BlueHub investments focus on economically and racially marginalized communities that have been systematically denied access to capital.
Together, we're unified in empowering immigrants and accelerating our nation's progress. Because when immigrants thrive, we all thrive.
What We Do
One Percent for America (OPA) is a community-driven digital platform, fueled by original research, that provides education, resources, expert services and sponsored offerings, relevant to both the U.S.-born and immigrant communities.
Membership 
OPA's community-driven digital platform is filled with premium education and personal development content, as well as products and services. Members have access to Hubs that include guides, expert tutorials, videos, and sponsored offerings.
OPA membership benefits: 
Save time and money 
Demystify the citizenship process 
Simplify the USCIS process with less or no mistakes 
Find lifetime value with learnings used across different milestones 
Elevate your voice and be part of a community driving social change 
Gain confidence in your citizenship, work, or financial choices 
How do I become a member?
Membership is free for a limited time
Create an account in just two easy steps
If you secure an OPA 1% interest loan, lend, or donate to the OPA fund, you automatically are issued a membership
OPA 1% Interest Loan
OPA provides those seeking their citizenship, green card, DACA renewal, or TPS renewal with a 1% interest loan to cover the USCIS application fee.
WHO IS ELIGIBLE?
Lawful Permanent Residents (LPRs)/Green Card Holders seeking to apply for US citizenship
Green Card first time applicants and renewals
DACA (Dreamers) first time applicants and those seeking renewal
Temporary Protected Status (TPS) first time applicants and those seeking renewal
Residents of the following states are not currently eligible for a One Percent for America Loan; Arizona, California, Georgia, Hawaii, Idaho, Louisiana, Maine, Mississippi, Missouri, Nevada, New Mexico, North Dakota, Oklahoma, Oregon, South Carolina, Washington, West Virginia, and Wisconsin.
Please check back as this will change soon.
WHAT ARE THE BENEFITS?
No credit requirements
No application fees or late fees
100% online application, approval in real-time
Monthly payments
One year repayment term
Apply for a 1% interest loan to pay your USCIS fee and get approved in real-time.
 
Supporting Future Americans
OPA invites supporters to help reduce the barriers to citizenship by investing through a loan or donation. Equally, nonprofits and organizations are welcome to partner with us as providers sharing branded education materials, or as sponsors sharing offers and job listings.
PARTNER
Align your organization with a cause supported by 77% of Americans
Become a provider with resources and services or a sponsor with offers
Contact us at InvestOPA@onepercentforamerica.org
Together we are giving the next generation of Americans the tools to establish their life in the U.S. and thrive.