Our Mission
One Percent for America (OPA) is a nonprofit building a community of Americans and future citizens all working toward the greater good of our country.
9 million. That's the number of U.S. immigrants eligible to apply for citizenship each year. 8 million. That's how many don't apply. The #1 reason? Roughly $500-$1,200 in application fees. 
For those who can afford it, that's a small price to pay. Those who can't typically turn to high-interest credit cards or predatory lenders — and the burden of spiraling costs that often follows.
One Percent for America is an online platform that empowers every American, current and future, to remove the financial barriers to citizenship and its enormous promise. For families. For communities. For our nation. 
We're committed to this work not just because we believe it's better for our country, but because over two centuries of the American immigrant story have proven it is. From building cities to developing new technologies, manning the front lines to launching the small businesses that form the backbone of our communities, immigrants have always fueled our economy — and always will. 
By removing financial barriers to citizenship, One Percent for America gives future Americans three vital tools of empowerment: 
1% interest loan for application fees 
free financial education on everything from building credit to financing a home or small business
dedicated community support
9 million
Immigrants eligible for citizenship
91%
Do not apply for citizenship
$725-$1,170
Fees to become a US Citizen
Our nonprofit, affordable, web-based model empowers borrowers to start their citizenship journey today. It gives supporters a self-sustaining channel to lend, donate and share knowledge. It gives everyone a chance to do their part. And everyone benefits. 
One Percent for America is sponsored by BlueHub Capital, a national nonprofit community finance organization founded in 1985 to address the damage wrought by decades of predatory lending practices. BlueHub has vast experience as an innovative lender, providing expertise in the nonprofit lending space.
Together, we're unified in our goals: 
Empower immigrants. Celebrate hard work. Accelerate our nation's progress.
Loans for Citizenship Fees
OPA provides those seeking citizenship, DACA renewals, or TPS renewals with a loan at 1% interest to cover the application fees required by the US government.
WHO IS ELIGIBLE?
Lawful Permanent Residents (LPRs/Green Card Holders)
DACA Recipients (Dreamers)
Temporary Protected Status (TPS)
* California residents are currently not eligible for a One Percent for America loan. Please check back as this will change soon.
WHAT ARE THE BENEFITS?
No credit requirements
No application fees or late fees
Flexible repayment schedule
Your loan will have a one-year repayment term. 
Apply for a 1% loan to cover you for citizenship fees today.
Invest in a Path to Citizenship
OPA invites supporters from across the country to help remove financial barriers to citizenship by investing through a loan, donation or corporate sponsorship.
Building a Community Supporting Future Americans
Borrowers. Lenders. Donors.
We all have a role in building a community that supports future citizens. One Percent for America is a community based on affordable access to loans, dedicated support and free financial education. 
Together, we are creating a community that makes citizenship more affordable and attainable.
Join us in lighting a path to citizenship.
Image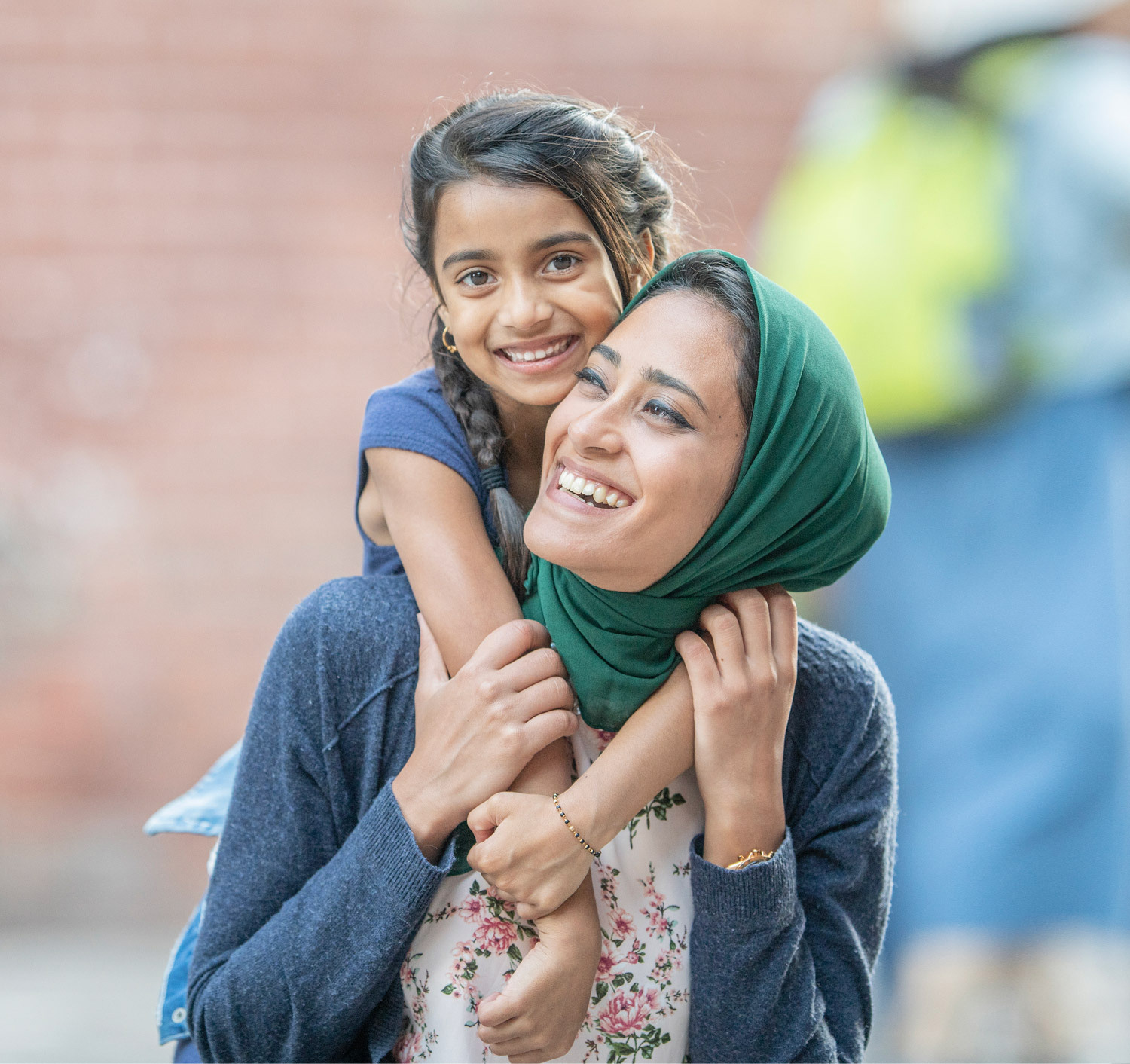 We believe that when Americans support future citizens, our lives shine and so does our nation. That together, we can grow beyond a ME to a unified WE. That we're better together and stronger as one. And that when we accept this as our best path to a positive future, we can create a community of inclusivity around citizenship.
#INVESTINGINALLOFUS
One Percent for America's Advisors & Allies
Network of Immigration Advocacy Organizations
One Percent for America has relationships with advocacy organizations across the country that provide services directly to immigrants. These relationships will help us keep OPA closely connected to immigrant communities and provide the best support possible. Our close ties with advocacy groups will also ensure immigrants learn about us through organizations they trust.