Article
Options for Financing US Citizenship Application Fees
Image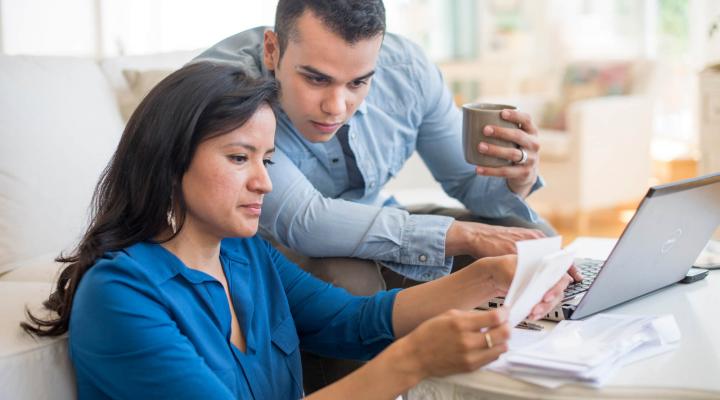 If you've read our article about the costs involved in the US citizenship application process, you may be wondering how you will be able to pay for it.
This may be your most significant challenge. We want to encourage and support you throughout the process, as there can be as many ways to finance your expenses as there are ways to reduce costs.
Once you know what costs to expect and what your funding and payment options are, you can make the decisions that are best for you!
Sources Beyond Savings
Some people start thinking about citizenship from the day they get their green card. And some start saving at that point so they have the money they need when they are ready and eligible to apply. Others may have only recently been able to consider going down the citizenship path. That's OK too ─ the path is different for everyone.
If you don't have money saved, don't be discouraged. You may be able to qualify for a fee reduction or waiver. And if you do have savings, you can still explore other options. Common ways to pay for application and preparation expenses include:
Asking family members or friends to gift or loan you money.
Borrowing money through credit cards, payday lenders or loans.
Benefits of Borrowing
You may make the choice to finance the USCIS application fees through a credit card or a loan. There are reasons and situations why this might be a good choice for you:
You don't have any savings and family and friends aren't able to provide financial help.
You want to build good credit.

When you pay your debt in a timely manner, it will improve your credit score. When you have good credit, it may help you take on other "good debt" to achieve future goals such as buying a car or a house.

You need to speed up the process.

It will allow you to apply for citizenship sooner rather than the time it takes to save for the fees. Time may also be a consideration if you have children under the age of 18 who you would like to become citizens along with you. Remember, USCIS application processing time can take up to two years and you must submit payment of fees at the time you submit your application unless you qualify for a fee waiver.

You want to have a greater sense of control over your own application.
You want to be self-reliant and proud of finding a way to accomplish your goal of applying.
Understanding Interest and Interest Rates
If you decide to borrow money, it's important to understand the total amount you will have to pay back. Banks and credit card companies will charge you interest, a percentage of what you borrowed, and that interest can be very high. You'll want to know the interest rate before you apply for a loan or credit card.
The higher the interest rate and the longer you take to pay back the money, the more it will cost you.
The lower the interest rate and the quicker you repay, the less it will cost.
Not All Loans Are Equal – Know What to Avoid
Credit cards and loans have different eligibility requirements, interest rates and repayment terms determined by the lender. You should carefully consider who you borrow from.
Payday lenders are the largest issuer of loans but have extremely high interest rates ranging from 100% – 700% annual percent rate (APR). The APR includes the annual fees and costs related to the loan and is expressed as a percentage. Most borrowers are not able to make timely payments, which results in renewing or reborrowing. A majority of payday loans — 80% — are rolled over and 20% end in default. Payday lenders are often cited for unfair and illegal debt collection practices.
Credit cards, credit unions, and for-profit organizations give loans with interest rates typically from 8% – 25%.
Mission-driven nonprofits usually offer lower interest rates, but can still go as high as 24%.
Some lenders give loans with a variable interest rate that changes over time.
Many lenders don't have a flexible payment schedule.
Almost all lenders have penalty fees associated with late payments.
Be sure to look out for these types of differences when evaluating your options. You'll want to avoid terms and conditions that will make your borrowing costs higher or harder to pay back.
The good news is you can shop for loans. Some loans, like the one offered by One Percent for America (OPA), are specifically for USCIS citizenship application fees. And OPA's loan has a low 1% interest rate. A low-interest loan can be a much better option than a credit card or a high-interest loan. With a low-interest loan, you lower your overall cost of borrowing money.
You Can Achieve US Citizenship!
It is important to think about the extent of the costs AND how you will pay for them as early in the process as possible. There are many ways to finance the cost of your application fees, including to cash, family and credit cards. Be sure to carefully consider the details about all the options so you can evaluate what is best for you.
Finance options like the OPA low-interest loan can help you achieve your goal of US citizenship. Sign up now to be the first to know when loans will become available!