Article
5 Common Myths About Applying for US Citizenship
Image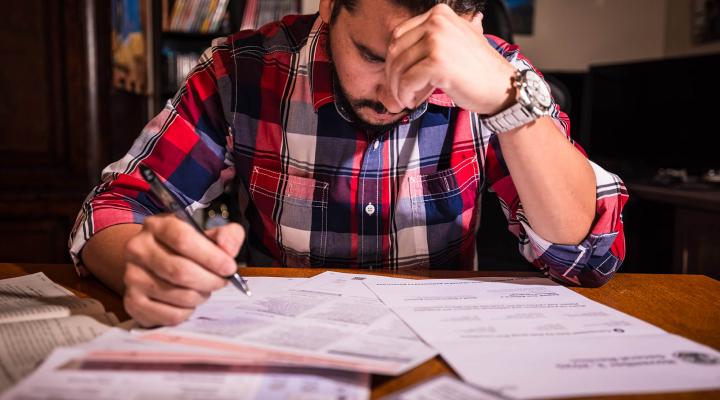 You know that US citizenship can provide stability and security for you and your family.
But there are a lot of myths surrounding the process that make it hard to know fact from fiction when it comes to the application process.
Here, we're uncovering the truth behind five common myths.
Myth #1: It's expensive to apply and I can't afford the US citizenship application expenses.
For many, the required government applications are expensive. But it is possible to reduce costs with planning and resources. Here's what you need to know:
Application fees range from $640 - $725, depending on your age.
Application fees may include the $640 application processing fee and the $85 biometric fee.

If you are currently serving in the military or have served as least one year, your application fee is free.
If you are 75 years and older, you do not have to pay the biometric fee.

Additional costs can be for legal and application preparation services, documentation or translation services, and travel expenses that can range from $10 - $2,000.
The following ways can help you reduce or eliminate costs:
You should note that fee waiver or reduction requests, if documentation is not accurate, could delay USCIS processing time.
Myth #2: You only have one chance to apply for citizenship.
There are no limits to the number of times you can apply for citizenship — and 9 out of 10 people are approved the first time! Even if you don't pass on the first try, don't worry as you have two tries to pass the English and the civics tests. But no matter where you are within your citizenship application process, you would still need to ensure your green card does not expire.
The following ways can help you reduce the risk of your application being denied:
Check and doublecheck that you are paying the correct fee and have provided all the correct supporting documents with your application.
Make sure you have met all appropriate residency requirements by the time of application.
Pay taxes on time. If you owe taxes, make sure you are complying with a payment plan before applying.
Myth #3: The civics exam is difficult to pass.
Passing the civics exam is achievable — 91% of people pass the test. You can do it, too!
As of March 2021, you will take the 2008 version of the test. Out of the possible 100 questions, you will be asked 10 questions. You only need to answer 6 out of 10 questions correctly to pass. Applicants who are aged 65 and older and who have had a green card for 20 years only have to study 20 questions and answer 6 out of 10 questions correctly to pass.
The following ways can help increase your chance in passing the civics test:
The test questions you could be asked are published on the USCIS website and study guides are posted in many languages.
Work with a local nonprofit that provides a free class focused on the civics test.
Don't forget to make it fun — make flash cards and use family and friends in your efforts to learn!
Myth #4: Perfect English is required to obtain citizenship.
Your English skills may be better than you think. In fact, 50% of immigrants in the US are English proficient as of 2018. Only a basic understanding of how to read, write and speak English is required. At the interview, you will speak with a USCIS officer, and will need to both read and write 1 out of 3 sentences correctly. Applicants 50 years and older who have lived in the US for 20 years or more, or applicants 55 years and older who have had a green card for 15 years or more do not have to take the English test.
The following ways can help you become more comfortable with English test requirement:
Myth #5: There is no additional value in becoming a citizen if I am a lawful permanent resident.
If you become a citizen, you will immediately gain the following benefits:
You will not be susceptible to changes in immigration laws. Citizenship is a safeguard against changing politics.
Citizens can do things that lawful permanent residents can't, such as vote, serve on juries and run for political office.
After naturalization, immigrants on average earn 5% or more in wages.
Your children — green card holders under the age of 18 — automatically become eligible for citizenship.
As a citizen, you can sponsor more family members, such as your parents, married children and siblings.
Citizens can take advantage of lower costs and interest rates for financial services.
Citizenship is constant and rarely revoked, unless there is application fraud or treason.
Don't let the myths you've heard about the process slow you down and keep you from taking your next step on the path to citizenship. Many people have been in your shoes and have successfully gone through the process. If you're unsure if you're eligible, the best option is to seek out some help from a legal services provider or a local nonprofit to help determine eligibility.
Don't forget, 9 out of 10 applicants for US citizenship are successful — do not hesitate to get started!