Article
US Citizenship Application Process in 10 Easy Steps
Image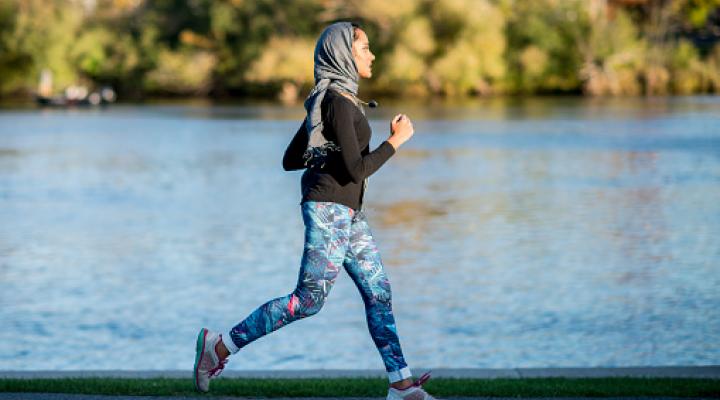 The journey to citizenship can be both exciting and intimidating.
As a green card holder, you may be wondering about the USCIS process and asking, am I ready to start it? How long does it take to become a US Citizen? What are the steps I need to take? Find these answers and more below in our guide to becoming a U.S. citizen. 
1. Determine Your Citizenship Eligibility
Your first step is to find out if you are eligible to start the naturalization process. You need to meet certain age, residency, status and character requirements to be qualified to apply for U.S. citizenship.
Review USCIS Eligibility Requirements
2. Learn The Costs Involved in U.S. Citizenship and Plan for Expenses
The fees to file your citizenship application can range from $405 - $725 unless you qualify for a application fee waiver. Also, other fees and expenses beyond filing fees can cost from $500 - $7,000. It's important to think about the costs of the U.S. citizenship application and plan how you can pay for them as early in the process as possible.
3. Get Assistance in Your Citizenship Process – Use All Resources!
Preparing your application can be confusing. You may have family or friends who can help you. Immigration laws can be complex, however. You may have the ability to hire an immigration attorney to get additional advice. If that's not the case for you, look for help from a nonprofit organization. There you'll find people helping make dreams of citizenship a reality. Free and low-cost immigration resources are available across the nation, online or in-person, to help you and empower you along your path to citizenship.
4. Submit USCIS Application, Fee and Documents
You will file USCIS Form N-400 (Application for Naturalization) to apply for US Citizenship. Typical USCIS application fees cost $725. However, you may qualify for a fee reduction or waiver or have an age- or status-related exemption. You must supply documents that prove your eligibility and status with your application. Be sure to take the time to carefully prepare and review your application before submitting it! Once you're ready, you can submit it via US mail or submit your USCIS application online.
5. Receive Notice of Action
Also known as the "receipt notice" — or "fee waiver approval" if a request for a fee waiver was submitted ⸺ Form I-797C will show if USCIS has accepted your application for processing or has returned it because fees or documents were missing. You will receive this via US mail. It typically arrives within three weeks. If you don't get one, notify USCIS of "non-delivery of notice." Your letter will include a receipt number. Use this to access and track your application online. If your application is not accepted for processing, step back and seek further assistance with the process. Accepted applications will move to the next steps along the path.
6. Have Your Biometrics Taken
Once your application is accepted, USCIS will conduct a criminal background check. You will receive a notice by US mail with an appointment date and time to have your biometrics taken. This includes your photograph, fingerprints and signature. Your biometrics confirm your identity and facilitate the background check.
7. Complete Interview and English and Civics Tests
After your background check has cleared, you will receive another notice by US mail. This notice states the date and time of your naturalization interview. You will meet with a USCIS officer and answer questions about your application. You will take the English and civics test unless you are exempt. 
8. Receive Results
You may find out immediately after your interview whether you have passed tests and been approved for citizenship. Otherwise, you will receive results of your interview and exam via Form N-652. Based on results, USCIS will grant, continue or deny your application. Grant means you move on to taking your oath of citizenship. Continue means you didn't pass the English or civics test or didn't provide the right documents. If this happens, don't give up! You will receive a Notice of Continuance and have a second chance to take and pass the tests or supply appropriate documents.
9. Take the Oath
You need to take the Oath of Allegiance to formally become a US Citizen after your application is granted. Some people can participate in a same-day ceremony after their interview session. Others are scheduled to take the Oath on a separate day.
10. Receive Your Naturalization Certificate
Congratulations! After taking the oath, you will turn in your green card and receive your Certificate of Naturalization. Be sure to review it carefully. Notify USCIS of any errors before leaving the ceremony site. Now that you've become a US Citizen, you can enjoy citizenship's many benefits — including voting, increased earning power and assisting children and family to naturalize.
Don't let cost considerations hold you back from seeking citizenship. OPA has a straight-forward, 1% interest loan with flexible payment terms, specifically for your USCIS application fees. Applying is easy and fast, learn more here.
The information provided on www.onepercentforamerica.org is intended for general informational purposes only. It should not be considered as professional advice or a substitute for seeking professional guidance.